About Us
The owners of Panda Bear Pool Care, Michael & Karie Backman, are Certified Pool Technicians who have a passion for providing excellent customer service that goes well beyond the typical level.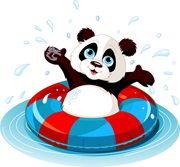 Michael & Karie believe in taking a professional approach to servicing pools while also maintaining good communication with their customers. As part of their weekly service, Michael & Karie will leave written notification on the front door indicating that the pool has been serviced and a listing of the pool's chemical levels on that particular day. This is just one example of the extra level of service provided by Panda Bear Pool Care.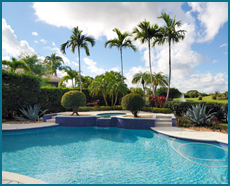 At Panda Bear Pool Care we strongly believe that your pool is an important asset to your home, and we strive to maintain your pool in a way that will enhance not only how it looks but also how it operates. Each week we will vacuum the floor, clean the baskets and brush the walls, while maintaining a healthy water balance for your family and friend's enjoyment. We will inspect the pool and equipment weekly and if repairs are needed, we will arrange for the repairs to be made with your prior review and approval.

Our mission is to provide excellent pool maintenance service at a reasonable cost to our customers. We understand that your home is a great source of pride and comfort, and we take that same measure of pride in making your swimming pool a backyard showcase for your home and a focal point for your personal pleasure and enjoyment.